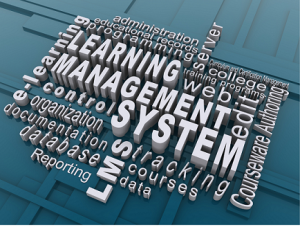 This is a two-part blog about how ChatGPT has revolutionized the process of creating educational content for Learning Management System (LMS) platforms, thereby enabling LMS writers to deliver smarter and faster learning experiences.
In first part of this blog, we will explore, a little background about ChatGPT and how it enables smarter and intelligent content generation with natural language understanding.
In second part of this blog, we will see the advanced features of ChatGPT that go beyond easing the process of content generation by aiding in sentiment analysis, language translation, multi-turn conversations, and natural language grading.
Zensark has implemented the integration of ChatGPT with Learning Management System for one of its clients. If you have a similar requirement, please feel free to reach out to: manmohan.jain@zensark.com
ChatGPT, an AI-powered conversational agent based on the GPT-3.5 architecture developed by OpenAI, can be a highly beneficial addition to any Learning Management System (LMS) platform.
It leverages deep learning techniques and vast amounts of training data to provide personalized learning experiences, 24/7 support, real-time feedback, and interactive engagement.
ChatGPT can enhance the overall learning experience for students.
In this blog post, we will explore how the capabilities of ChatGPT make it an invaluable tool for LMS writers looking to improve the quality and effectiveness of their content by generating human-like text responses.
ChatGPT assists LMS writers in creating interactive and engaging learning experiences for students, by employing its unique capabilities to enhance various aspects of the learning process.
Intelligent Content Generation
With ChatGPT, LMS writers can generate dynamic and interactive learning content.
By leveraging the model's understanding of complex concepts and its ability to provide lucid explanations, LMS writers can craft interactive lessons, tutorials, and assessments that facilitate deeper understanding and critical thinking.
Accelerating Content Creation
In addition to enhancing the learning process, ChatGPT accelerates content creation, enabling LMS writers to create high-quality educational material efficiently, especially given the vast body of data that it has been trained on.
Generation of Content Outlines
LMS writers can leverage ChatGPT for ideation and generating content outlines. By providing topic suggestions, structuring ideas, and identifying relevant subtopics, ChatGPT streamlines the initial phase of content creation, thereby saving time and effort.
Natural Language Understanding
ChatGPT's natural language understanding capabilities allow LMS writers to create and simulate conversational interfaces within their platforms. These interfaces can help students engage with the system using natural language queries, receive customized responses, explanations, or directions for further exploration. This fosters a more intuitive and engaging learning experience.
This is all for part one.
You can read part two here which covers the advanced features of ChatGPT integration.